About Us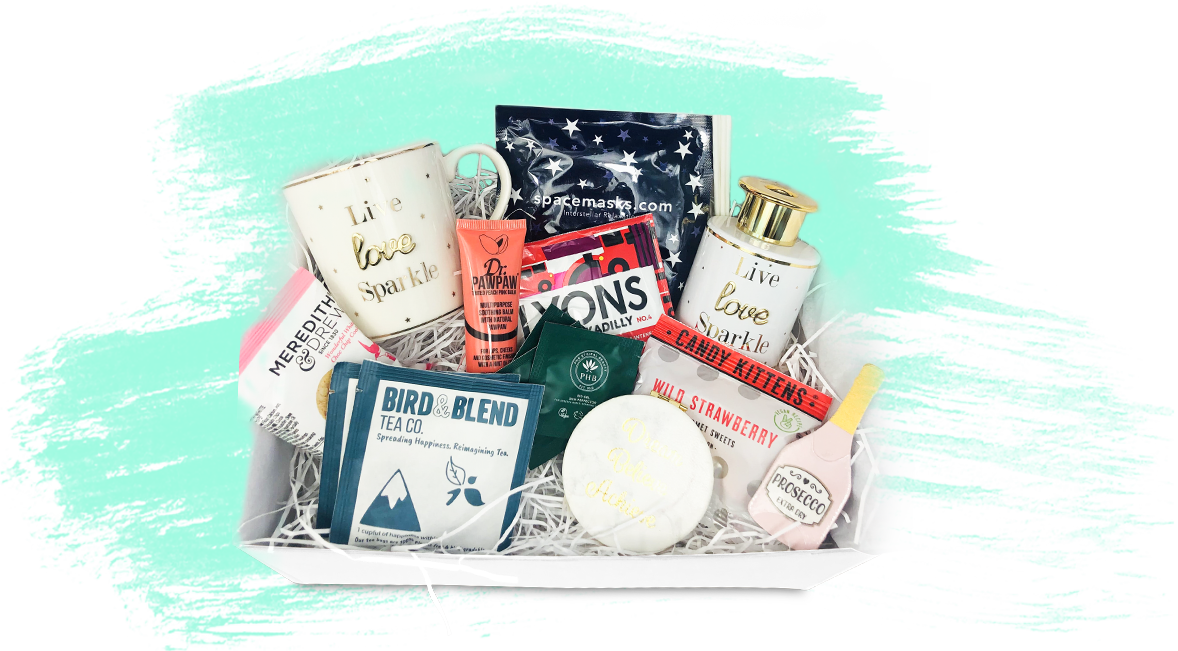 Ever met someone who doesn't smile when they unwrap a gift box? ... Neither have we!
Our service of monthly goodies is for us ladies who are often the most in need of a little care package, but put ourselves on the back burner.
So...
Sod the house...
Sod work...
Sod the rascals.
and just TREAT YOURSELF!
We make it easier than ever... just sign up for a subscription and look forward to a regular dose of stylish gifts to treat and spoil yourself WITHOUT APOLOGY 💃
Subscriptions can be fully managed in your account, paused, gifted or cancelled at any time. This really is a no brainer.

SEND A PACKAGE
Get a one off treat for someone special with our care packages, which all come gift wrapped as standard... for FREE
Here is a list of the time we can save for you!

•Thinking about what to buy
•Going to the shops
•Queuing at the shop 😏
•Going to another shop to buy gift wrap
•Wrapping your gift at home and then going to the post office (another queue basically) to send your present to a friend.

We reckon we are about to save you at least 5 hours, maybe even a couple of days! Feel free to use this time on the rest of your 'to-do' list... and hopefully a few other things that make you smile😊

Oh! And if you could spend just 10 minutes of you newly found time to leave us a review that would be amazing!